Before I turned 25, my mom was like, "Winnie, everything is going to change. You better take care of your skin." Since following Ceci's blog about Korean products and going on a shopping trip with her… I have come to a skin care routine. Taking your skin is the best way to keep looking like a 12 year old 🙌 .
I slowly gone from a 2 step process (wash & tone) to a multi-step process. This are the current products I use and I'll update this page as I change it up!
Night Routine
1. Makeup remover – Ponds Cold Cream Cleanser (green cap)

2. Face wash –
Tony Moly Goat Cream Cleanser
 – this cleanser leaves my face feeling super moisturized and not dry. This is my first Korean cleanser product and I'm so happy to have made the switch! I always though cleansers dried your skin… and that was normal. Unfortunately, I gave this to my boyfriend so I switched to the Burt's Bees. During my link searches for this blog post, I found this on
Amazon for $9
 and repurchased! What a steal considering the
Tony Moly price is $19
(what I paid).
3. Toner –
Nature Republic SACCHAROMYCES The First Essential Skin
. It's gloopy and definitely different from the products I've used from drugstores. I do feel it moisturize my skin, leaving it soft. I'm so happy I can finally can use this since I finished my other products (noted below). Do not confuse this with the other products in the 
line
(this product is not on Amazon so go find a store nearest you. I originally got 2 bottles from RoseRoseShop but it's not listed right now:
click here to check
).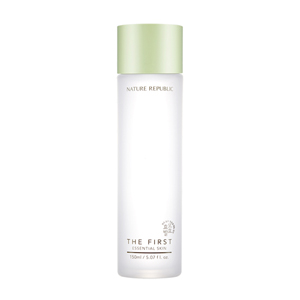 4. Essence – MISSHA Time Revolution The First Treatment Essence (150 mL for $28 on
Amazon
). This is an affordable mock of the SKII. It's $49 on 
MISSHA
.com
4.5 Sheet mask (once a week). I have a bag full of sheet masks of the
Etude House I Need You Mask
,
Nature Republic Real Mask Sheet
, and I'm eyeing these next once my stash runs out:
Tony Moly I'm Real Skin Care Facial Mask
.
Continue Reading >